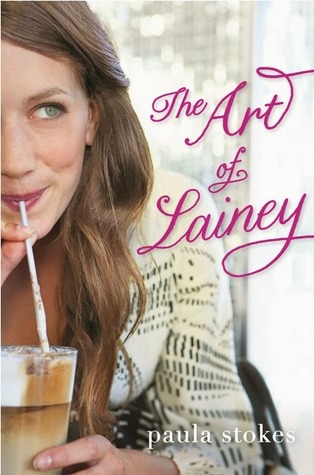 Author: Paula Stokes
Publication: May 20, 2014
By: Harper Teen
4 STARS
Goodreads | Amazon
Soccer star Lainey Mitchell is gearing up to spend an epic summer with her amazing boyfriend, Jason, when he suddenly breaks up with her—no reasons, no warning, and in public no less! Lainey is more than crushed, but with help from her friend Bianca, she resolves to do whatever it takes to get Jason back.

And that's when the girls stumble across a copy of The Art of War. With just one glance, they're sure they can use the book to lure Jason back into Lainey's arms. So Lainey channels her inner warlord, recruiting spies to gather intel and persuading her coworker Micah to pose as her new boyfriend to make Jason jealous. After a few "dates", it looks like her plan is going to work! But now her relationship with Micah is starting to feel like more than just a game.

What's a girl to do when what she wants is totally different from what she needs? How do you figure out the person you're meant to be with if you're still figuring out the person you're meant to be?
*I received this eARC in exchange for an honest review*
What a pleasant surprise!
When I picked this up the other night, I only intended to read a few pages. I didn't expect to get pulled into a story that would make me laugh, choke me up and cause me to stay awake until 3:30 IN THE MORNING!
I blame Micah. ;)
Who made me do this...
Seriously, this is SUCH a fun story about friendship, love and learning that what you think you want isn't always whats best for you.
Lainey has her summer before Senior Year all planned out. It's going to be filled with soccer, fun and Jason, her boyfriend of two years. But then Jason goes and messes everything thing up when he dumps Lainey in the middle of her parents cafe. Way to keep it classy, Jay.
But it's okay because Jason is just confused.
He just needs some time
to realize just how awesome Lainey really is and how bad he's screwed up. (Story of my teenage life.)
With the help of her BFF Bianca and a little summer reading, Lainey sets out to win Jason back.
Enter Micah.
He's the Mohawk wearing, tatted up baker boy who works at her parents cafe. He agrees to fake-date Lainey in an effort to help her win Jason back while he tries to win his girlfriend back. Seems easy enough, right?
Wrong. Nothing goes as planned and before either of them realize it, not only have they won back the attention of their significant others, but Lainey and Micah have also fallen for each other.
Before all is said and done and sealed with a kiss, Lainey will have to decide if going back to the life she had with Jason was really all that great to begin with. (It's not. Jason is an ass.)
Or if the possibilities Micah offers, the chance to be herself, try new things and just have fun are whats really best for her. (Team Micah FTW!)
The Art Of Lainey makes for a great summer read!