Halloween is fast approaching and I wanted to share a few books that are sure to get your heart racing, your spine tingling and make the hair on the back of your neck stand up. They might even make you question your sanity.
The Dead Girls Of Hysteria Hall
Author: Katie Alender
Publication:
August 25th 2015
By: Point
Amazon | Goodreads
Asylum meets Miss Peregrine's Home for Peculiar Children, in this riveting tale of ghosts, secrets, and family, from master of suspense Katie Alender.

Delia's new house isn't just a house. It used to be an insane asylum, a place to lock up "troubled" young women long ago. And a restless, wicked spirit is still at play--and it doesn't want defiant girls like Delia to go anywhere.

So the house kills her.

Now Delia is a ghost, trapped in her creepy home forever. As she meets the other ghost girls who haunt the narrow hallways, as well as the handsome ghost boy on the grounds, she learns shocking truths about the house's history. Delia also realizes that her alive and grieving sister might be the house's next target. Can Delia unlock the mystery of the old asylum, save her sister, and free herself?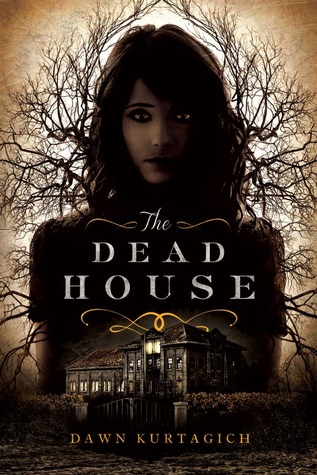 Author:
Dawn Kurtagich
Publication:
September 15th 2015
By: Little, Brown Books for Young Readers
Amazon | Goodreads
Debut author Dawn Kurtagich is dead on in this terrifying psychological thriller!

Over two decades have passed since the fire at Elmbridge High, an inferno that took the lives of three teenagers. Not much was known about the events leading up to the tragedy - only that one student, Carly Johnson, vanished without a trace...

...until a diary is found hidden in the ruins.

But the diary, badly scorched, does not belong to Carly Johnson. It belongs to Kaitlyn Johnson, a girl who shouldn't exist Who was Kaitlyn? Why did she come out only at night? What is her connection to Carly?

The case has been reopened. Police records are being reexamined: psychiatric reports, video footage, text messages, e-mails. And the diary.

The diary that paints a much more sinister version of events than was ever made publicly known.
The Vampire Combat Field Guide (Adult Coloring Book)
Author: Roger Ma
Publication: October 6th 2015
By: Berkley
Amazon | Goodreads

In The Vampire Combat Manual, Roger Ma, the nation's preeminent expert in undead warfare, prepared the average citizen to defend against a brutal vampire attack. But without appropriate training, even the most adept slayer of bloodsuckers can be left vulnerable.

Therefore, the Institute for Undead Combat Studies has once again created an essential practice handbook for anyone seeking to avoid serious injury, infection, or death at the hands of a vampire. This comprehensive guide includes:

*Detailed illustrations to aid in identifying various types of the undead and their vulnerabilities, as well as anatomical drawings you can color to promote knowledge retention

*Interactive mental and physical exercises that will teach invaluable fighting techniques and prepare you for battle

*Work pages to hone weapon selection, defensive and offensive techniques, and precise staking strategies

*and much more!

With the proper preparation, no one need fear death by exsanguination or an eternity spent in darkness. Learn to ward off these bloodthirsty creatures while you can—or say good-bye to your days in the sun…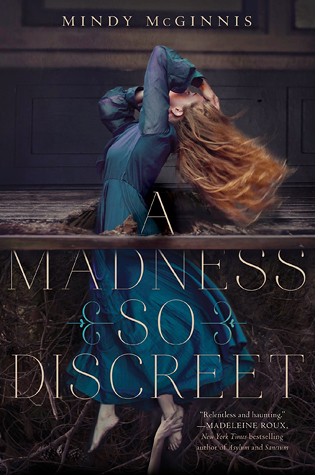 Author: Mindy McGinnis
Publication: October 6th 2015
By: Katherine Tegen Books
Amazon | Goodreads
Grace Mae knows madness.

She keeps it locked away, along with her voice, trapped deep inside a brilliant mind that cannot forget horrific family secrets. Those secrets, along with the bulge in her belly, land her in a Boston insane asylum.

When her voice returns in a burst of violence, Grace is banished to the dark cellars, where her mind is discovered by a visiting doctor who dabbles in the new study of criminal psychology. With her keen eyes and sharp memory, Grace will make the perfect assistant at crime scenes. Escaping from Boston to the safety of an ethical Ohio asylum, Grace finds friendship and hope, hints of a life she should have had. But gruesome nights bring Grace and the doctor into the circle of a killer who stalks young women. Grace, continuing to operate under the cloak of madness, must hunt a murderer while she confronts the demons in her own past.

In this beautifully twisted historical thriller, Mindy McGinnis, acclaimed author of Not a Drop to Drink and In a Handful of Dust, explores the fine line between sanity and insanity, good and evil—and the madness that exists in all of us.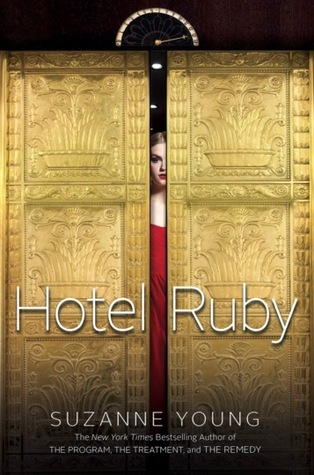 Author:
Suzanne Young
Publication:
November 3, 2015
By:
Simon Pulse
Amazon | Goodreads
Stay Tonight. Stay Forever.

When Audrey Casella arrives for an unplanned stay at the grand Hotel Ruby, she's grateful for the detour. Just months after their mother's death, Audrey and her brother, Daniel, are on their way to live with their grandmother, dumped on the doorstep of a DNA-matched stranger because their father is drowning in his grief.

Audrey and her family only plan to stay the night, but life in the Ruby can be intoxicating, extending their stay as it provides endless distractions—including handsome guest Elias Lange, who sends Audrey's pulse racing. However, the hotel proves to be as strange as it is beautiful. Nightly fancy affairs in the ballroom are invitation only, and Audrey seems to be the one guest who doesn't have an invite. Instead, she joins the hotel staff on the rooftop, catching whispers about the hotel's dark past.

The more Audrey learns about the new people she's met, the more her curiosity grows. She's torn in different directions—the pull of her past with its overwhelming loss, the promise of a future that holds little joy, and an in-between life in a place that is so much more than it seems…

Welcome to the Ruby.
This Monstrous Thing
Publication: September 22, 2015
By: Katherine Tegen Books
In 1818 Geneva, men built with clockwork parts live hidden away from society, cared for only by illegal mechanics called Shadow Boys. Two years ago, Shadow Boy Alasdair Finch's life shattered to bits.
His brother, Oliver—dead.
His sweetheart, Mary—gone.
His chance to break free of Geneva—lost.
Heart-broken and desperate, Alasdair does the unthinkable: He brings Oliver back from the dead.
But putting back together a broken life is more difficult than mending bones and adding clockwork pieces. Oliver returns more monster than man, and Alasdair's horror further damages the already troubled relationship.
Then comes the publication of Frankenstein and the city intensifies its search for Shadow Boys, aiming to discover the real life doctor and his monster. Alasdair finds refuge with his idol, the brilliant Dr. Geisler, who may offer him a way to escape the dangerous present and his guilt-ridden past, but at a horrible price only Oliver can pay…