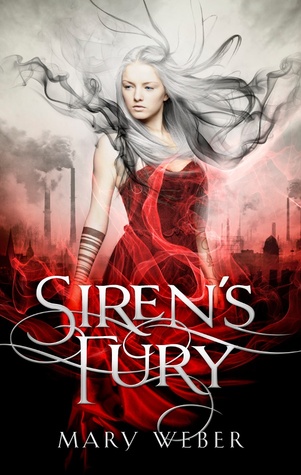 Series:
The Storm Siren Trilogy #2
Author:
Mary Weber
Publication: June 2, 2015
By: Thomas Nelson/Harper Collins
Amazon | B&N |
Goodreads
4.5 Stars!
"I thrust my hand toward the sky as my voice begs the Elemental inside me to waken and rise. But it's no use. The curse I've spent my entire life abhorring—the thing I trained so hard to control—no longer exists."

Nym has saved Faelen only to discover that Draewulf stole everything she valued. Now he's destroyed her Elemental storm-summoning ability as well.

When Nym sneaks off with a host of delegates to Bron, Lord Myles offers her the chance for a new kind of power and the whispered hope that it may do more than simply defeat the monster she loathes. But the secrets the Bron people have kept concealed, along with the horrors Draewulf has developed, may require more than simply harnessing a darker ability.

They may require who she is.

Set against the stark metallic backdrop of the Bron kingdom, Nym is faced with the chance to change the future.

Or was that Draewulf's plan for her all along?
I'll be honest, after the SOUL CRUSHING END TO STORM SIREN, I was more than a little bit scared to read this one. And rightly so. Siren's Fury picks up where Storm Siren ends--actually, a few minutes prior, and we get to experience the RIP YOUR HEART OUT AND SERVE IT TO YOU ON A SILVER PLATTER FEELING ALL OVER AGAIN THANK SO MUCH FOR THAT, MARY WEBER.

It's cool though.

As with book one, this story is fast-paced, action packed and stuffed full of good things. Magical, healing and romantical things. Nym's journey is not easy by any means, but she continues to grow and change, discovering more about herself, her friends, and what true love--REAL love--is.

FANTASTIC sequel. I can't wait for the final book! Read it.
{photo courtesy of Sarah Kathleen Photography}
Mary Weber