When I was in NYC last May for BEA '14, I had the chance to meet Courtney and Erin, two of the FABULOUS publicists from Penguin-Berkley. (Seriously, Courtney, Erin and Jessica are some of my favorite people to work with!)
We chatted
about everything from BEA, to chocolate, to cupcakes and most importantly, who are our favorite authors all
while enjoying a sinfully delicious hot chocolate from Jacques Torres Chocolate on Hudson Street.

(I don't think I've ever been in a better smelling store!)
I mentioned to Courtney that Kristan Higgins is my "go-to" author for those times when I need a good laugh and guaranteed Happily-Ever-After. (Don't get me wrong, I still love my YA and NA books but sometimes I need to mix it up a little.) She asked if I had ever read any of Jill Shalvis' books, and I said no, but that I was aware that Jill and Kristan were Besties, and had no doubt I would enjoy Jill's writing as much as Kristan's.
A few days after I arrived home from BEA, Courtney was generous enough to send me a package containing ALL OF THE BOOKS in the Animal Magnetism Series! (At least, the ones that had been published so far.) I was really excited to get started, and once I did, I didn't want to stop! I wanted to binge read them all in one sitting, but I made myself stretch them out. I used the books as "rewards" for getting through a certain number of review books read and posted.
(A lot more laughs and fewer calories then say, rewarding myself with cupcakes. ;)
I REALLY enjoyed the ANIMAL MAGNETISM series! These stories are the perfect blend of wit and charm and include plenty of face fanning romance. If you love animals and have a soft spot for strong female MCs and swoon worthy heroes (some of whom are veteran soldiers), then be sure to check this series out!
Book 1: Animal Magnetism
Publication: February 1, 2011
4 Stars!
Co-owner of the town's only kennel, Lilah Young has lived in Sunshine, Idaho, all her life. Pilot-for-hire Brady Miller is just passing through. But he soon has Lilah abandoning her instincts and giving in to a primal desire.

It's Brady's nature to resist being tied down, but there's something about Lilah and her menagerie that keeps him coming back for more.
Book 2: Animal Attraction
Publication: October 1, 2011
4 Stars!
She's tempting his basic instincts…

Sunshine, Idaho, is a quiet ranching town, a perfect place to give injured animals a refuge…or to find one yourself. Veterinarian Dell Connelly suspects there's a reason his clinic's uber-efficient receptionist has taken shelter here.

Jade Bennett couldn't be happier to escape the big-city jungle to work with hurt animals, and have a forlorn stray kitten make its home under her desk…or enjoy the gorgeous views of her ruggedly sexy boss.

Jade is used to planning everything in her life, but Dell's seductive, alluring ways have sparked an uncontrollable desire. And though Dell has never had time for love, Jade's strength and sass is the kind of call no red-blooded male can resist…
Book 3: Rescue My Heart
Publication: November 6, 2012
4 Stars!
After a tragic stint in the National Guards, Adam Connelly returns to Idaho and to Belle Haven, the animal shelter he owns with his brothers. All Adam wants is to be alone. Then he opens the door to the past—the woman whose heart he once broke. Still gorgeous, still tough-as-nails, but this time, unusually vulnerable.

Holly Reid learned the hard way to never depend on a man for anything. Now, of all men, it's the last one she wants to see, and the only one she needs. Her father has gone missing in the Bitterroot Mountains and she could use someone with tracking skills to help find him.

For Holly and Adam, each with their ghosts, a trek this desperate, this unpredictable, and this intimate, will have its share of risks—including opening their hearts one more time.
Book #4: Rumor Has It
Publication: November 5, 2013
4.5 Stars!
He'll help unleash the new woman in her…

Special Ops soldier Griffin Reid doesn't exactly have happy memories of growing up in Sunshine, Idaho. He's only come back to recover from a war injury, and while he refuses to admit he's in a weakened state, he finds comfort in the last person he'd expect.

Kate Evans teaches fourth grade science in Sunshine, the place she's always called home. Dreaming of graduate school and a happily-ever-after, she's desperate to break out of the monotony of Sunshine. Luckily, a certain sexy man has just come back into her life.

To Griffin, Kate has always been his little sister's friend, but now he's finding her to be so much more. As both attempt to forge their paths, they must decide if their passionate connection can turn into something lasting…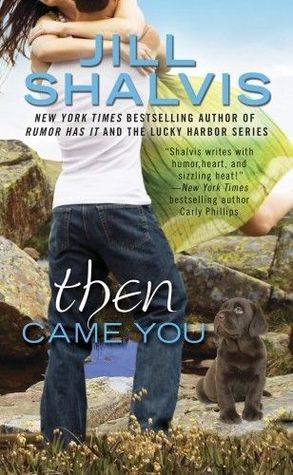 Book #5: Then Came You
Publication: July 1, 2014
4 Stars!
Veterinary intern Emily can't believe she wound up in the small town of Sunshine, Idaho, instead of the Los Angeles clinic she had always imagined. Now she has to put her plans to move to L.A. on hold for a whole year while she fulfills the obligation of her vet school scholarship.

Then Wyatt, her gorgeous one-night stand from a Reno vet conference, introduces himself as her new boss. And Emily is just as drawn to his seductive looks and quiet strength as she was on that very steamy night. She soon learns that Wyatt isn't just a laid-back doctor, but a delicious alpha male tempting her away from her carefully laid-out plans...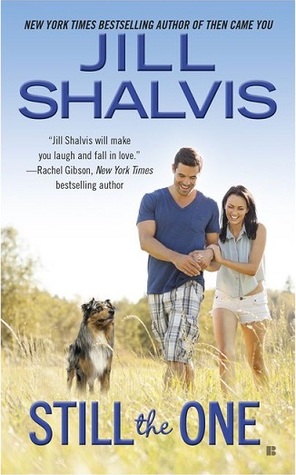 Book #6: Still The One
Expected Publication: April 7, 2015
Psst, Courtney, I NEED THIS BOOK IN MY LIFE PLEASE AND THANK YOU!
Darcy Stone is game for anything — except sexy Navy veteran and physical therapist A.J. Colten, the guy who'd rejected her when she'd needed him most. Now the shoe is on the other foot and he needs her to play nice and help him secure grants for his patients. Unfortunately, Darcy can't refuse. She needs the money to fund her passion project: rescuing S&R dogs and placing them with emotionally wounded soldiers.

A.J. admits it — Darcy is irresistible. But he's already been battle-scarred by a strong-willed, vivacious, adventurous woman like Darcy, and he's not making the same mistake twice—until he and Darcy are forced to fake a relationship. Growing closer than they'd ever imagined possible, Darcy and AJ have to ask themselves: how much between them is pretend? What's the real thing? And where does it go from here?
~ About the Author ~
New York Times bestselling author Jill Shalvis lives in a small town in the Sierras full of quirky characters. Any resemblance to the quirky characters in her books is, um, mostly coincidental. Look for Jill's bestselling, award-winning books wherever romances are sold and visit her website for a complete book list and daily blog detailing her city-girl-living-in-the-
mountains adventures.