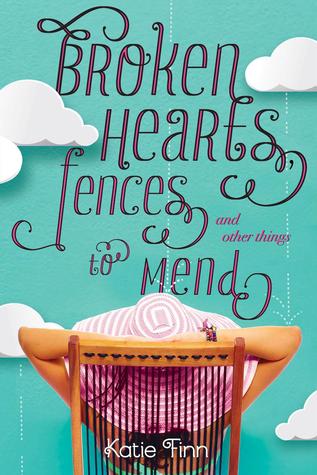 Series: (Broken Hearts & Revenge #1)
Publication: May 13th 2014
Summer, boys, and friendships gone sour. This new series has everything that perfect beach reads are made of!

Gemma just got dumped and is devastated. She finds herself back in the Hamptons for the summer—which puts her at risk of bumping into Hallie, her former best friend that she wronged five years earlier. Do people hold grudges that long?

When a small case of mistaken identity causes everyone, including Hallie and her dreamy brother Josh, to think she's someone else, Gemma decides to go along with it.

Gemma's plan is working (she's finding it hard to resist Josh), but she's finding herself in embarrassing situations (how could a bathing suit fall apart like that!?). Is it coincidence or is someone trying to expose her true identity? And how will Josh react if he finds out who she is?

Katie Finn hits all the right notes in this perfect beginning to a new summer series: A Broken Hearts & Revenge novel.
*I received this book from the publisher in exchange for an honest review*
The cover and color scheme for this book are super cute and a great fit for the overall theme of the story which is well written with entertaining characters. Gemma is going through a rough patch when we meet her, but when she finds herself with an opportunity to fix things with her ex-BFF, Hallie, she takes it. What begins as a much needed "do-over" quickly turns into a disaster, leaving Gemma to wonder if her efforts were really worth it at all.

I didn't like all the choices that these characters made - the ones that resulted in *innocent* people ending up hurt, but I did like that they were made to face the consequences of their actions both past and present.

I'm always hesitant to read revenge books because having dealt with plenty of girl drama in high school myself, it's not a topic I like to revisit often. However, I thought Finn did a good job of infusing humor into this story and it will be interesting to see where she takes these characters.

This is an entertaining start to a new series and because it's fairly fast-paced, I read it in one sitting, it also makes for a great pool or beach read.
You can find Katie Finn at the following links
: