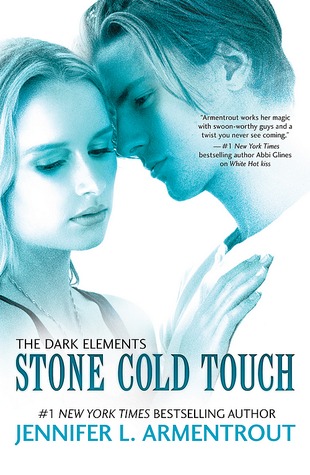 Author: Jennifer L. Armentrout
Series: The Dark Elements #2
Publication: October 28, 2014
By: HarlequinTEEN
5 Stars!
Amazon | Book Depository | Goodreads
Every touch has its price
Layla Shaw is trying to pick up the pieces of her shattered life—no easy task for a seventeen-year-old who's pretty sure things can't get worse. Her impossibly gorgeous best friend, Zayne, is forever off-limits thanks to the mysterious powers of her soul-stealing kiss. The Warden clan that has always protected her is suddenly keeping dangerous secrets. And she can barely think about Roth, the wickedly hot demon prince who understood her in ways no one else could.

But sometimes rock bottom is only the beginning. Because suddenly Layla's powers begin to evolve, and she's offered a tantalizing taste of what has always been forbidden. Then, when she least expects it, Roth returns, bringing news that could change her world forever. She's finally getting what she always wanted, but with hell literally breaking loose and the body count adding up, the price may be higher than Layla is willing to pay…
But then I read Stone Cold Touch and I was like...
But seriously, here are 10 reasons you should read
Stone Cold Touch...
1. Jennifer L. Armentrout wrote it.

You know it's gon' be good!
2. The relationships. They're honest, real and lasting. Layla is a lucky girl.
3. The unique love situation.

I'm calling it a "situation" because "triangle" isn't really the right word. Read it, then you'll understand.
4. The club scene.
(I heard the Eagles' song, Hotel California, in my head as I was reading.)
5. That.Car.Scene.
6. The locker scene.
*Insert Brad Pitt's voice... "What's in the locker?! What's in the locker?!"*
7. The introduction of Witches.
(Again, leave it to JLA to make me rethink my, "I don't "do" those." list. I swear, one of these days she's going to make me like owls too. Maybe.)
8. A twist I DID NOT SEE coming!
9. The ending. Which broke my heart and not for the reasons you might expect.
10. And finally, you should read
Stone Cold Touch because...