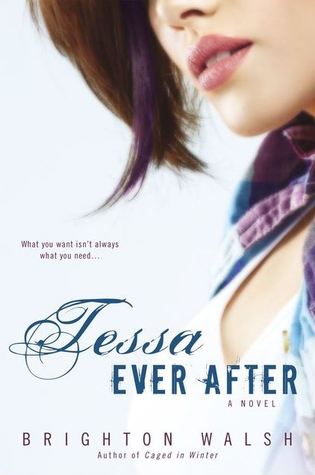 Series:
Caged In Winter #2
Author: Brighton Walsh
Publication: May 5, 2015
By: Berkley
Amazon | B&N | Goodreads
| Books a Million
| iBook | Kobo
4.5 Stars!
In this grippingly emotional New Adult novel from the author of Caged in Winter, what you want isn't always what you need…

Jason's been living (and loving) the rich playboy lifestyle for five years, but now his parents are pressuring him to get involved in the family business. The last thing he wants is another obligation, but when his best friend moves out of state and asks Jason to look after his sister, he can't just say no.

Tessa had to grow up way too soon. After dealing with the aftermath of her parents' deaths, then becoming a teenage mom, she knows the meaning of responsibility. Which is why, at twenty-two, she's looking for so much more than a party boy. She's looking for someone who can stand by her and her daughter…forever.

A relationship between them is doomed from the start, but who says they can't have a little fun? But as Jason gets closer to Tessa—and her daughter—fun starts to turn into something else… Something Jason's not sure he's ready for.
*I received this eARC from the publisher in exchange for an honest review*
After reading Caged In Winter, I was SO hoping we would get a Jason and Tessa story, and Tessa Ever After does not disappoint! The Epilogue alone is perfection.

One of the things I enjoy (SO VERY MUCH) about Brighton Walsh's books is how relateable the stories and her characters are. Tessa and Jason are doing the best they can with what life has given them. They don't have it all figured out yet but they also don't waste time acting like overgrown angsty teens either. They get shizz done while making time for a little fun.

That fun quickly turns into something more. Something real, something neither of them can be truly happy without. Could they continue on without being together? Sure, because they're both capable of surviving without the other, but it's a lot more fun to do life together. They make each other better which is the way love works in the real world.

I would LOVE to see Adam or Paige get a story next--maybe even one together. Hint. Hint.
~ About the Author ~
Brighton Walsh spent nearly a decade as a professional photographer before deciding to take her storytelling in a different direction and reconnect with writing. She lives in the Midwest with her husband and two children.
~ Giveaway ~
a Rafflecopter giveaway