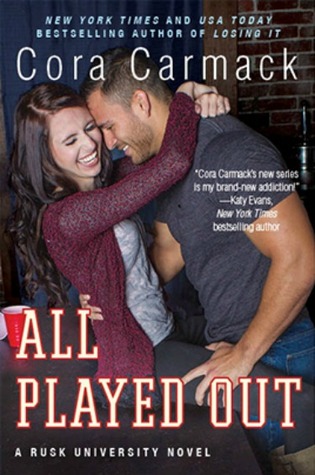 Series: Rusk University #3
Author: Cora Carmack
Publication: May 12, 2015
By: William Morrow & Company
Amazon | B&N | Goodreads
First person in her family to go to college? CHECK.
Straight A's? CHECK.
On track to graduate early? CHECK.
Social life? …..yeah, about that….

With just a few weeks until she graduates, Antonella DeLuca's beginning to worry that maybe she hasn't had the full college experience. (Okay... Scratch that. She knows she hasn't had the full college experience).

So Nell does what a smart, dedicated girl like herself does best. She makes a "to do" list of normal college activities.

Item #1? Hook up with a jock.

Rusk University wide receiver Mateo Torres practically wrote the playbook for normal college living. When he's not on the field, he excels at partying, girls, and more partying. As long as he keeps things light and easy, it's impossible to get hurt... again. But something about the quiet, shy, sexy-as-hell Nell gets under his skin, and when he learns about her list, he makes it his mission to help her complete it.

Torres is the definition of confident (And sexy. And wild), and he opens up a side of Nell that she's never known. But as they begin to check off each crazy, exciting, normal item, Nell finds that her frivolous list leads to something more serious than she bargained for. And while Torres is used to taking risks on the field, he has to decide if he's willing to take the chance when it's more than just a game.

Together they will have to decide if what they have is just part of the experiment or a chance at something real.
5 Books you should read before you're 30
I didn't start reading until I was past 30, but you should definitely check these out.
1. The Rusk University series, because DUH. ;)
Carter
Silas
Torres
You're welcome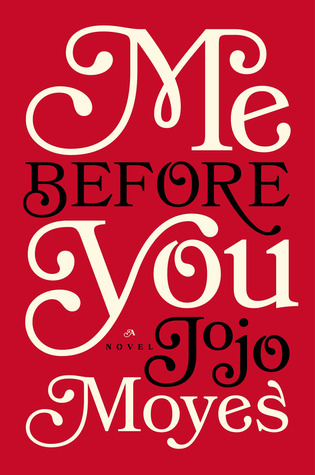 Heart-achingly beautiful love story that will challenge you and maybe even change the way you see the world and the people in it.
3. LANDLINE by Rainbow Rowell
I've given this as a wedding gift on more than one occasion with a note that says, "Read this once every 5 years." Marriage is HARD, y'all, and sometimes we need to go back and remember the how's and why's we married the person we did.
4. DIVERGENT by Veronica Roth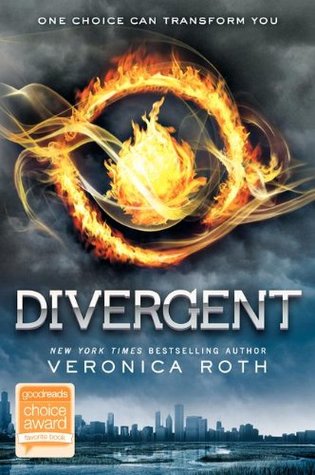 The book is always better than the movie. Always. This remains one of the most favorite books, ever. I read all 487 pages in a 24 hours period and it really resonated with me personally. I wish I hadn't read the final book though. It totally ruined all of the good feels this one gave me.
This is a MUST read for music lovers as well as anyone who has ever felt like an outcast.
And don't forget to grab your copy of ALL LINED UP and ALL BROKE DOWN Today!
~ About Cora Carmack ~
Cora Carmack is a twenty-something writer who likes to write about twenty-something characters. She's done a multitude of things in her life-- boring jobs (like working retail), Fun jobs (like working in a theatre), stressful jobs (like teaching), and dream jobs (like writing). She enjoys placing her characters in the most awkward situations possible, and then trying to help them get a boyfriend out of it. Awkward people need love, too. Her first book, LOSING IT, was a New York Times and USA Today bestseller.
Website
|
Twitter
|
Facebook
|
Author Goodreads
|
ALL PLAYED OUT Goodreads
~ GIVEAWAY~
a Rafflecopter giveaway
~ Follow The Bucket List Tour~
May 15-5 Things you should do before you graduate college
May 16-5 Books you should read before you're 30
Desert Divas Book Addiction

May 17-5 places you should visit before you die
Til The Last Page Book Blog
May 18-5 movies everyone should have to watch
May 19-5 TV Shows to binge-watch
Four Chicks Flipping Pages
May 20-5 Bands/Artists/Musicians you should see live
May 21-5 Foods everyone should try at least once
May 22-5 Things to do on your next girls night
Literati Literature Lovers
May 23-5 Board/Family games everyone should play

Smart & Savvy with Stephanie

The Unofficial Addiction Book Fan Club
May 24-5 Crazy things you should do by 30
Mary Had A Little Book Blog