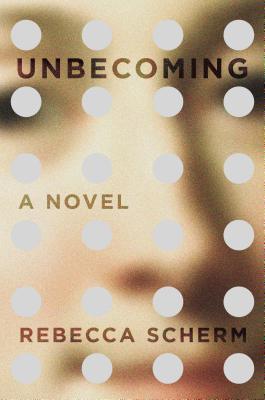 Author: Rebecca Scherm
Publication: January 22, 2015
By: Viking Adult
Amazon | Goodreads
A major debut novel of psychological suspense about a daring art heist, a cat-and-mouse waiting game, and a small-town girl's mesmerizing transformation

On the grubby outskirts of Paris, Grace restores bric-a-brac, mends teapots, re-sets gems. She calls herself Julie, says she's from California, and slips back to a rented room at night. Regularly, furtively, she checks the hometown paper on the Internet. Home is Garland, Tennessee, and there, two young men have just been paroled. One, she married; the other, she's in love with. Both were jailed for a crime that Grace herself planned in exacting detail. The heist went bad—but not before she was on a plane to Prague with a stolen canvas rolled in her bag. And so, in Paris, begins a cat-and-mouse waiting game as Grace's web of deception and lies unravels—and she becomes another young woman entirely.

Unbecoming is an intricately plotted and psychologically nuanced heist novel that turns on suspense and slippery identity. With echoes of Alfred Hitchcock and Patricia Highsmith, Rebecca Scherm's mesmerizing debut is sure to entrance fans of Gillian Flynn, Marisha Pessl, and Donna Tartt.
*I received a copy of this book from the publisher in exchange for an honest review*
I was really intrigued by the summary for this book and having Paris as a backdrop is always a draw for me.
The book is beautifully written with complex characters, and the story as a whole was interesting.
I learned a lot about artistic forgery, theft and the restoration process.
Grace isn't the easiest character to like. She's deceptive, calculating and continues to make the same mistakes over and over again. The only real consequences she appears to suffer are internal, easy to keep hidden, thus perpetuating her cycle of behavior.
Unbecoming has been compared to Gone Girl and The Goldfinch, but for me, it lacked
that completely unnerving element. That moment you feel the urge to suck all the air out of the room, or the twist you never saw coming.
One copy of UNBECOMING by Rebecca Scherm
a Rafflecopter giveaway