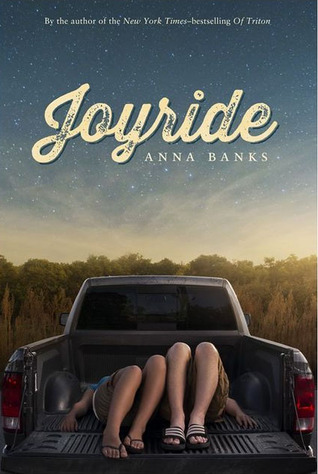 Author:
Anna Banks
Publication: June 2, 2015
By:
Feiwel & Friends
Amazon | B&N | Goodreads
4 Stars
A popular guy and a shy girl with a secret become unlikely accomplices for midnight pranking, and are soon in over their heads—with the law and with each other—in this sparkling standalone from NYT-bestselling author Anna Banks.

It's been years since Carly Vega's parents were deported. She lives with her brother, studies hard, and works at a convenience store to contribute to getting her parents back from Mexico.

Arden Moss used to be the star quarterback at school. He dated popular blondes and had fun with his older sister, Amber. But now Amber's dead, and Arden blames his father, the town sheriff who wouldn't acknowledge Amber's mental illness. Arden refuses to fulfill whatever his conservative father expects.

All Carly wants is to stay under the radar and do what her family expects. All Arden wants is to NOT do what his family expects. When their paths cross, they each realize they've been living according to others. Carly and Arden's journey toward their true hearts—and one another—is funny, romantic, and sometimes harsh.
*I received an ARC from the publisher in exchange for an honest review*
My very favorite thing about Anna Banks--aside from how awesome she is IRL is how she infuses all of her books with her signature wit and humor. JOYRIDE is no different. This is an endearing story with strong characters who are facing tough issues like immigration, family, and trying to figure out who they are in the process. It's not always rainbows and sunshine and kissing. It has it's heartbreaking moments for sure, but overall, JOYRIDE was an entertaining read!