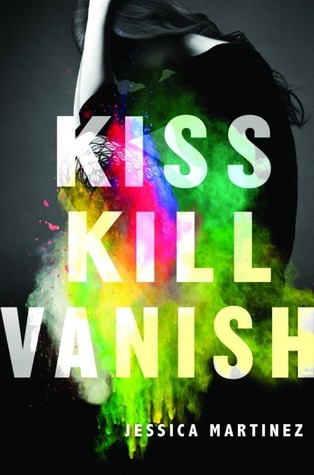 Author: Jessica Martinez
Publication: October 7, 2014
By: Katherine Tegen
Amazon | Book Depository | Goodreads
5 Stars!
Valentina Cruz no longer exists.

One moment, she was wrapped in Emilio's arms, melting into his kiss. The next, she was witnessing the unthinkable: a murder in cold blood, ordered by her father and carried out by her boyfriend. When Emilio pulled the trigger, Valentina disappeared. She made a split-second decision to shed her identity and flee her life of privilege, leaving the glittering parties and sultry nightlife of Miami far behind.

She doesn't know how to explain to herself what she saw. All she knows now is that nothing she believed about her family, her heart, or Emilio's love, was real.

She can change her name and deny her past, but Valentina can't run from the truth. The lines between right and wrong, and trust and betrayal, will be blurred beyond recognition as she untangles the deceptions of the two men she once loved and races to find her own truth.
*I received this from the publisher in exchange for an honest review*
What I Loved:
The cover is what caught my attention first, but the intense, darkly romantic thrill ride I embarked upon is what kept me reading long into the night, and I loved every minute of it!
The characters are colorful and unique, but what I found most refreshing, was Jessica Martinez's ability to tell Valentina's story in all of it's bloody-dangerous-roadtrippy-violent detail without
the use of language or other content one might expect in this setting. But it's not all dark and broody, it's peppered with humor and while romance is not the central focus, this story does have it's fair share of swoons too.
What Left Me Wanting More: Nothing. HOWEVER, I could read an entire book about Marcel. ;)
Final Verdict: Read it.
Favorite Quote(s):
"My authentic self is appalled by the misogynistic crap that's coming out of your mouth."
"You know you're going to be stuck in this car for the next few days, right?"
"Yeah."
"And you'd pee in it just for revenge?"
"Maybe," I say.
"I respect that."
"Thanks. Revenge sometimes requires a little sacrifice..."