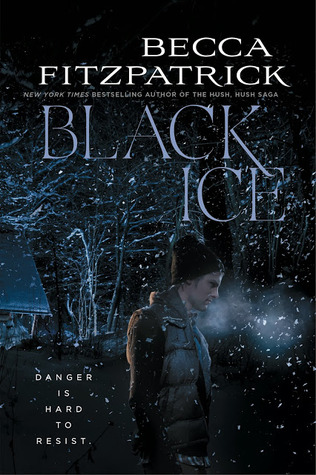 Author: Becca Fitzpatrick
Publication: October 7, 2014
By: Simon & Schuster
4 Stars
Amazon | Goodreads
Sometimes danger is hard to see... until it's too late.

Britt Pfeiffer has trained to backpack the Teton Range, but she isn't prepared when her ex-boyfriend, who still haunts her every thought, wants to join her. Before Britt can explore her feelings for Calvin, an unexpected blizzard forces her to seek shelter in a remote cabin, accepting the hospitality of its two very handsome occupants—but these men are fugitives, and they take her hostage.

In exchange for her life, Britt agrees to guide the men off the mountain. As they set off, Britt knows she must stay alive long enough for Calvin to find her. The task is made even more complicated when Britt finds chilling evidence of a series of murders that have taken place there... and in uncovering this, she may become the killer's next target.

But nothing is as it seems in the mountains, and everyone is keeping secrets, including Mason, one of her kidnappers. His kindness is confusing Britt. Is he an enemy? Or an ally?

BLACK ICE is New York Times bestselling author Becca Fitzpatrick's riveting romantic thriller set against the treacherous backdrop of the mountains of Wyoming. Falling in love should never be this dangerous…
I was really excited to read this one and managed to snag a signed copy at BEA this year. What I liked: the cover, the action, suspense and pacing. I never got bored, and with all of the survival information, I felt like I was freezing my cupcakes off right along with Britt and Mason!
I have the annoying habit of figuring out pretty quickly who the key players are in most mystery/thrillers and BLACK ICE was no different, but it didn't detract from my enjoyment of the book at all. Solid writing, interesting albeit irritating characters (ones I wanted to toss out into the snow on their prima-donna rear ends) and a story that could have been ripped from the headlines are what kept me turning the pages long into the night.
The epilogue felt a little rushed and I struggled to connect with the new characters. HOWEVER, I'm glad there was one because it provided the closure I wanted.
Give it a read!