There are two book releases today that I'm VERY excited about! Have you checked them out yet? What. are. you. waiting. for?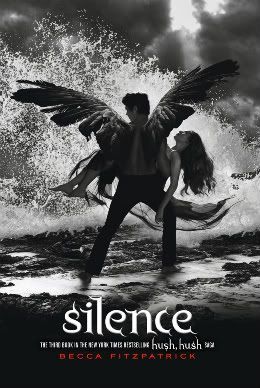 The first is Becca Fitzpatrick's "Silence" (Book 3 in the "Hush Hush" series). Becca announced the other day that there will in fact be a Book 4 in the series... Yay! = More Patch & Nora! Boo = We have to wait another year for more Patch & Nora. ;)
The second book is Rick Riordan's "The Son of Neptune" (Book 2 in "The Heroes of Olympus" series). We finally get to find out what happened to Percy? Where is he?! Will he make it back to Annabeth?! This is quickly becoming a favorite of my boys (just like Percy Jackson was) and it's a fun way to incorporate Greek and Roman Mythology into our homeschooling.