It's been awhile since I've done a Fast & Furious Friday post, but here are a coup

le

rapid-fire reviews of books that are worth checking out.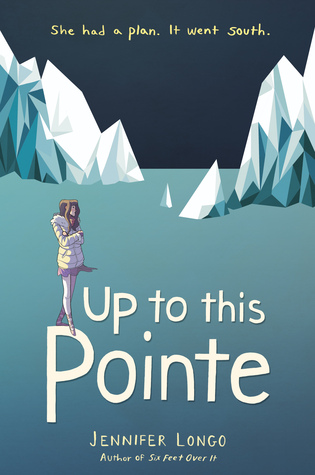 Title:
Up To This Pointe
Author:
Jennifer Longo
Publication: January 19th 2016
By: Random House Books for Young Readers
Genre: Young Adult
Amazon | Goodreads
3 Stars
A refreshingly original contemporary YA, unlike anything readers have seen before. Perfect for fans of Jandy Nelson, John Corey Whaley, and Libba Bray.

She had a plan. It went south.

Harper is a dancer. She and her best friend, Kate, have one goal: becoming professional ballerinas. And Harper won't let anything—or anyone—get in the way of The Plan, not even the boy she and Kate are both drawn to.

Harper is a Scott. She's related to Robert Falcon Scott, the explorer who died racing to the South Pole. So when Harper's life takes an unexpected turn, she finagles (read: lies) her way to the icy dark of McMurdo Station . . . in Antarctica. Extreme, but somehow fitting—apparently she has always been in the dark, dancing on ice this whole time. And no one warned her. Not her family, not her best friend, not even the boy who has somehow found a way into her heart.
What I Liked: The cover, premise, ballet, adventure, relationships, penguins, and Owen. I enjoyed the before and after approach to the storytelling too; it was done in the same tense and woven together seamlessly.
What Left Me Wanting More: I would have enjoyed this book so much more if not for the excessive use of exclamation points. (My digital ARC had an average of 4 per Kindle page.) The idea that all of the characters where either yelling or overly excited about everything all the time was annoying, and distracting. I considered DNFing (multiple times) as a result.
Final Verdict: Entertaining tale of love, loss, adventure, and finding your way back home again.
*Thank you to

Random House and Bloomsbury

for providing ARCs in exchange for honest reviews*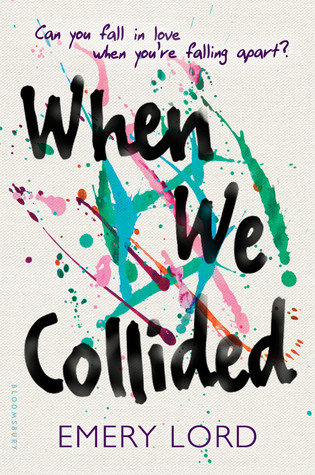 Title:
When We Collided
Publication: April 5th 2016
By: Bloomsbury USA Childrens
Genre: Young Adult
Meet Vivi and Jonah: A girl and a boy whose love has the power save or destroy them.

Vivi and Jonah couldn't be more different. Vivi craves anything joyful or beautiful that life can offer. Jonah has been burdened by responsibility for his family ever since his father died. As summer begins, Jonah resigns himself to another season of getting by. Then Vivi arrives, and suddenly life seems brighter and better. Jonah is the perfect project for Vivi, and things finally feel right for Jonah. Their love is the answer to everything. But soon Vivi's zest for life falters, as her adventurousness becomes true danger-seeking. Jonah tries to keep her safe, but there's something important Vivi hasn't told him.

Perfect for fans of E. Lockhart and Jandy Nelson, When We Collided is a powerful story of two teens whose love is put to the test by forces beyond their control.
What I Liked:
There is so much to like about this book.

The writing, the storytelling, the premise, the dual POV, and Jonah.
I also appreciate

that

Emery Lord tackle

s

not one, but two forms of mental illness, and d

oes

it with compassion

.
What Left Me Wanting More:
I'm not an expert, but neither am I stranger to mental illness. I have a background in Psychology and I have spent time working with (and loving) people who struggle with varying types, including the two featured in this book.
One of the characters suffers from bi-polar disorder.
It's easy to rationalize behavior in the midst of a manic episode, claiming the person (who has willingly tak

en themselves off their meds and then lied about it)

"

c

an't help

it"

which is partly true. However, the

y

are in complete control of whether or not the

y

make amends

to those

they've

harmed once

their

mood has been stabilized. This

character

does neither.

Ch

oosing instead to take the non-apology route,

making it very
difficult to sympathize with or respe

ct

them.
A good therapist will tell you

,

taking responsibility--taking agency--for your own mental health also includes taking responsibility for your actions.
Final Verdict: This started out strong but fell short for me.