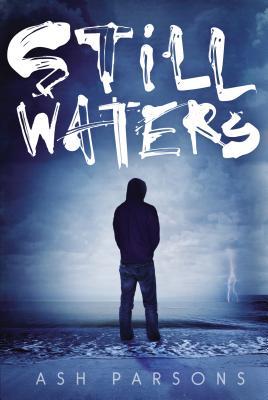 Author: Ash Parson
Publication: April 21, 2015
By: Philomel Books
Amazon | B&N | Goodreads
A gritty, powerful debut that evokes The Outsiders. You won't be able to look away.

High school senior Jason knows how to take a punch. Living with an abusive father will teach a kid that. But he's also learned how to hit back, earning a reputation at school that ensures no one will mess with him. Even so, all Jason truly wants is to survive his father long enough to turn eighteen, take his younger sister, Janie, and run away.

Then one day, the leader of the in crowd at school, Michael, offers to pay Jason to hang out with him. Jason figures Michael simply wants to be seen with someone with a tough rep and that the money will add up fast, making Jason's escape plan a reality. Plus, there's Michael's girl, Cyndra, who looks at Jason as if she sees something behind his false smile. As Jason gets drawn deeper into Michael's game, the money keeps flowing, but the stakes grow ever more dangerous. Soon, even Jason's fists and his ability to think on his feet aren't enough to keep his head above water.
Still Waters is an intense, gritty thriller that pulls no punches—yet leaves you rooting for the tough guy. A powerful, dynamic debut.
* I received a copy from the publisher in exchange for an honest review*
Dark, gritty, and captivating. I wasn't sure I was going to like STILL WATERS, but I'm glad a gave it a shot! It's different from my usual YA reads, but that's okay.
It's hard NOT to champion a character like Jason, even when you know he's going to make the wrong choice, repeatedly. For him, life is about survival and doing whatever necessary to protect his sister, Janie.
His relationship with Cyndra was complicated and often times extremely frustrating, but I got it. The last 1/4 of this book messed with my head in the best way possible, and I didn't see the twist coming at all.
"

A dark, fast-paced, and violent crime drama about desperation and revenge that explores a complex moral dynamic… his narrative is stark and compelling."
—Publishers Weekly
"STILL WATERS features well-drawn characters, realistic dialogue, and ethical dilemmas that many readers have already faced or might have to face in the future. A great choice for reluctant readers, fans of books with male protagonists, and lovers of survivor stories."
—School Library Journal
~ Author Interview ~
Thanks for joining me on the blog, Ash!
What have been your Top 10 Book Influences?
I decided to focus on books I read in high-school and which stay with me to this day. :D
• S.E. Hinton – I was constantly stealing my older sister's books. Anything she read, I would usually draft behind her and pick up the minute she finished. The Outsiders was one of those books but she wanted to reread it before I was done. As I recall, there were arguments, and we each ended up with our own copies. I read and re-read everything I could find by Hinton. Tex was my second favorite. I loved her characters, I loved in The Outsiders, especially, the Greasers. I loved Ponyboy Curtis. I loved the introduction to Robert Frost. When I became a teacher, I saved The Outsiders for the hardest, most-tiring time of year (January and testing season) because the book did my work for me. It was a joy to teach.

• The Burke Series by Andrew Vachss. I read them out of order, and loved them all. They were Law and Order: SVU before that show existed. Except Burke and the rest of his family-of-choice worked outside of the law – it's gritty noir. I wish someone would make a TV series of this. Blue Belle and Sacrifice were the first two I read. Amazing.

• I am the Cheese by Robert Cormier. The first "that messed with my mind….I want to read it AGAIN!" book. I don't want to spoil anything but I've had this conversation with writer friends…I don't think anyone is doing this kind of work in YA anymore. Maybe The Bunker Diary? Haven't read that yet. Not sure how Cormier got away with it, his stuff is soooooo dark. I would LOVE to write a Cormier ending, is what I'm saying.

• After Dark, My Sweet – Jim Thompson. The king of noir. I found his books through the movie, so in my mind they're intertwined. Collie will always be Jason Patrick. The movie is very faithful to the book, which is a plus. The ending of this book is perfect. It's perfect. It's perfect, perfect, perfect.

• The Vampire Lestat – This might seem like a left turn at Albuquerque, but I found this in the band room my freshman year of HS – what a cover! - and few of my reader-experiences have been as rapt. It was spell work, pure magic. Lestat's voice is wonderful.

• The Count of Monte Christo by Alexander Dumas and ---

• Lorna Doone by R. D. Blackmore. I have lumped these two books together because the same thing happened with each of them. I first found an abbreviated, illustrated "children's edition" of each book in elementary school, and read and re read and re read them. Then as I grew older, I discovered other, longer editions intended for older readers. It was the best present ever, to realize that there was more to the story! Finally I topped out at the full, unabridged versions of each. I reread both of these every few years. They are flat-out amazing.

• The Harper Hall series by Anne McCaffrey. Went through a tremendous fantasy phase. Just inhaled the stuff. McCaffrey is the best going. Love her dragons, too, but Menolly's journey is my favorite. I wrote a LOT of fanfic for this series, back in the day.

• The Belgariad series by David Eddings. Ditto above. I wanted to bleach a white lock in my hair so I could be like Polgara, the supreme badass.

• I have to stop at 10. It's not fair. I will choose one I had to read for school. The Great Gatsby. I enjoyed it as a high schooler, but man. If you haven't read it since high school, go read it again. It's the best writing. The ending is the best ending in American Literature, IMO. Beautiful, beautiful writing. Just makes me want to knock over lamps and break crockery.

This has been fun to think about and remember all these books I love. Thanks for having me on the blog!

~ About the Author ~
Ash Parsons teaches creative writing for Troy University's ACCESS program. Ash has performed at the Wolf Trap Center for Performing Arts, The Sarasota Opera House (Sarasota, FL), and in Auburn University Theater's production of her play, Freakspiel. She lives in Alabama with her family.
~ GIVEAWAY ~
One copy of STILL WATERS by Ash Parsons
Must be 13 years old to enter