* I received these audiobook files from Tantor in exchange for an honest review *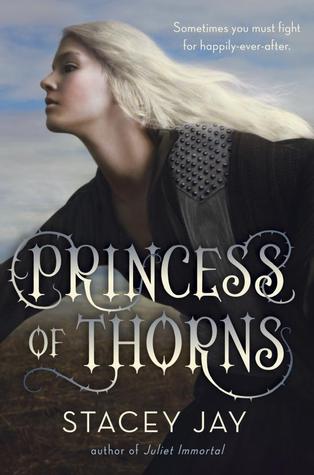 Author: by
Publication: December 9, 2014
By: Tantor Audio
Genre: YA Fantasy
Amazon | Tantor
Though she looks like a mere mortal, Princess Aurora is a fairy blessed with enhanced strength, bravery, and mercy, yet cursed to destroy the free will of any male who kisses her. Disguised as a boy, she enlists the help of the handsome but also cursed Prince Niklaas to fight legions of evil and free her brother from the ogre queen who stole Aurora's throne ten years ago.

Will Aurora triumph over evil and reach her brother before it's too late? Can Aurora and Niklaas break the curses that will otherwise forever keep them from finding their one true love?
Story: 4.5 Stars
I'm often skeptical of re-tellings, but this one was done in such an imaginative way that I was immediately invested in the characters and the outcome of the story. Stacey Jay gives us just enough of the traditional Sleeping Beauty tale (Disney's version at least) to feel familiar yet this Aurora is her own unique character.
Niklaas was an enjoyable addition and it was refreshing to watch the way their ending unfolded. They have to work at it, admit their mistakes and imperfections but the ending left me completely satisfied.
"What am I, a petunia?" ~ Aurora
Fans of high fantasy YA, and fairytales will enjoy this.
Audio: 3 Stars
The sound quality was great and the narrator did a decent job overall, but it sounded as if she had trouble deciding who should have which accent and sticking with it. Aurora often spoke with an Irish accent but fell out of it easily, and Niklaas is supposed to be a 17 year old prince, but sounded more like a 90 year old man from old world England.
If the story hadn't been as good as it was, I would have quit this audiobook.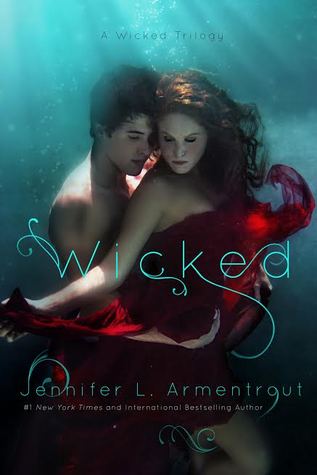 Series: A Wicked Saga #1
Author: Jennifer L. Armentrout,
Amy Landon (Narrator)
Publication: December 8, 2014
By: Tantor Audio
Genre: NEW ADULT (Ages 18+)
Amazon | Tantor
Things are about to get Wicked in New Orleans.

Twenty-two year old Ivy Morgan isn't your average college student. She, and others like her, know humans aren't the only thing trolling the French Quarter for fun… and for food. Her duty to the Order is her life. After all, four years ago, she lost everything at the hands of the creatures she'd sworn to hunt, tearing her world and her heart apart.

Ren Owens is the last person Ivy expected to enter her rigidly controlled life. He's six feet and three inches of temptation and swoon-inducing charm. With forest-green eyes and a smile that's surely left a stream of broken hearts in its wake, he has an uncanny, almost unnatural ability to make her yearn for everything he has to offer. But letting him in is as dangerous as hunting the cold-blooded killers stalking the streets. Losing the boy she loved once before had nearly destroyed her, but the sparking tension that grows between them becomes impossible for Ivy to deny. Deep down, she wants… she needs more than what her duty demands of her, what her past has shaped for her.

But as Ivy grows closer to Ren, she realizes she's not the only one carrying secrets that could shatter the frail bond between them. There's something he's not telling her, and one thing is for certain. She's no longer sure what is more dangerous to her—the ancient beings threatening to take over the town or the man demanding to lay claim to her heart and her soul.
Story: 5 Stars
Jennifer L. Armentrout never fails to surprise me.
First aliens, then demigods, followed by gargoyles, and now Fae. IS THERE ANY PARANORMAL CREATURE SHE CAN'T MAKE ME LOVE?!
Probably not.
Read my WICKED REVIEW HERE.

Audio: 4 Star
s
This was really well done! Amy Landon does a great job of bringing Ivy, Ren and Tink to life.