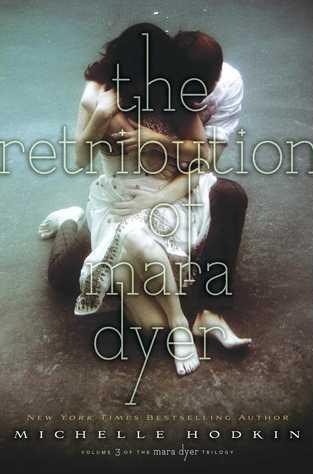 Series: Mara Dyer #3
Publication: November 4, 2014
By: Simon & Schuster for Young Readers
Goodreads
| Amazon
Mara Dyer wants to believe there's more to the lies she's been told.

There is.

She doesn't stop to think about where her quest for the truth might lead.

She should.

She never had to imagine how far she would go for vengeance.

She will now.

Loyalties are betrayed, guilt and innocence tangle, and fate and chance collide in this shocking conclusion to Mara Dyer's story.

Retribution has arrived.
The final installment of the MARA DYER trilogy has been two years in the making, took me an entire week to finish, and I'm STILL feeling like this:
Not that I'm complaining.
One of the things I LOVED about UNBECOMING was how it thoroughly messed with head. (RETRIBUTION exceeds this.)

EVOLUTION left me rocking back and forth in a corner. (RETRIBUTION grossed me out on more than one occasion, because blood, blood and more blood. BUT it also left me with a satisfied smile on my face.)
Going into RETRIBUTION with three BURNING questions, all of which were answered in under thirty seconds (on release day) when the book slipped out of my grasp and landed on the floor with the Epilogue staring up at me.

Self meet Spoilers.

In a way though, I'm glad I spoiled the ending for myself.

I probably would have flipped to the end anyway.

The stress of reading it blind might have killed me.

I'm not even kidding.

At least I knew what was coming, was happy with it, and could better enjoy the story as a whole.
One of my fears with this book, as is with every final book in a series now thanks to one that shall not be named, was that Michelle Hodkin wouldn't stay true to her charcters or the original story, but she did.
For that Michelle, I say,
~ Audiobook Clip provided by Audible ~