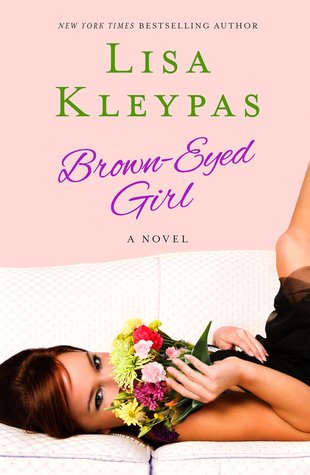 Series: Travis Family #4
Author:
Lisa Kleypas
Publication:
August 11, 2015
By:
St. Martin's Press/Piatkus
Amazon | Barnes & Noble | Goodreads
Wedding planner Avery Crosslin may be a rising star in Houston society, but she doesn't believe in love--at least not for herself. When she meets wealthy bachelor Joe Travis and mistakes him for a wedding photographer, she has no intention of letting him sweep her off her feet. But Joe is a man who goes after what he wants, and Avery can't resist the temptation of a sexy southern charmer and a hot summer evening.

After a one night stand, however, Avery is determined to keep it from happening again. A man like Joe can only mean trouble for a woman like her, and she can't afford distractions. She's been hired to plan the wedding of the year--a make-or-break event.

But complications start piling up fast, putting the wedding in jeopardy, especially when shocking secrets of the bride come to light. And as Joe makes it clear that he's not going to give up easily, Avery is forced to confront the insecurities and beliefs that stem from a past she would do anything to forget.

The situation reaches a breaking point, and Avery faces the toughest choice of her life. Only by putting her career on the line and risking everything--including her well-guarded heart--will she find out what matters most.
*I received an eARC from the publisher in exchange for an honest review*
After binge reading the other books in this series two years ago, the wait for this one felt like an ETERNITY. And I was SO excited to finally, FINALLY get Joe Travis' story, but to be honest, it fell short for me.

Yes the writing is amazing and the characters are entertaining, and yes, Joe Travis is a swoony alpha male like the previous leading men, but the story itself was lacking.

I wasn't expecting a time jump from where Smooth Talking Stranger left off and this one began, but Joe has already healed physically, mentally, and emotionally. He's moved on with his life almost as if the incident was no big deal or like people are involved in boat explosions and nearly die from their injuries every day.

The complex relationship all of the Travises have had with their surly patriarch is part of the reason I enjoy this series so much. The elder Travis added bark, bite and humor. Aside from a mention here and there, he's barely a blip on the paper. (highlight to see spoiler)

The elder Travis, who has been a pretty significant if not contentious character throughout the books, is dead and gone. We're told about the time following the accident when Joe moves back home and he and his father finally work out all of their issues, but we don't get to see any of it. That was disappointing.

Compared to the rest of the series, Brown-Eyed Girl is a bit of a departure and I *get* that Joe has always been the lone Travis, but still.
(The original summary which up until a month ago Amazon still had up, detailed a more contentious relationship between Avery and Joe.)

One would think that after he almost DIED in the last book, he might have more of a connection with his family now. Instead, we get more of Avery's story, her friends and her life. (highlight to see spoiler)

Perhaps if her ex-fiance had made a reappearance it would've added some much needed spark to the romantic tension or something
A good story, just wasn't the one I was expecting.